Well, everyone, the time has come! With an astounding 5 submissions (no sarcasm intended), this edition of the Eye-dentification Banner Contest was the most popular yet. Before I announce the winner, I just want to say thanks to all of you who participated. It's always a lot of fun and I do hope that trying to guess those eyeballs isn't too frustrating.
On that note, though a lot of you had trouble individually, collectively there was only one pair of eyes that nobody identified, and they were these...
Interestingly, more than one of you thought they belonged to Ashley Judd, which actually makes sense.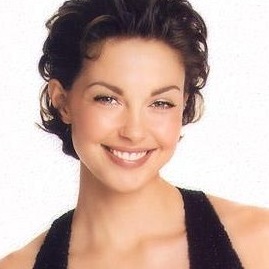 BUT! 'Twas not the case. They actually belong to the always amazing Toni Collette in the classic "Muriel's Wedding".
"Waaaaaaterlooooooooo..."
Here's a full list of the eyes up there, from left to right:
---Ellen Wong (Scott Pilgrim VS The World), Marion Cotillard (La Vie En Rose), Catherine O'Hara (For Your Consideration), Clark Gable (Gone With the Wind), Viola Davis (Doubt)---
---Keir Dullea (2001: A Space Odyssey), Audrey Hepburn (Wait Until Dark), Bjork (Dancer in the Dark), Naomi Watts (I Heart Huckabees), Marisa Tomei (My Cousin Vinny)---
---"Paprika", Beyonce (Obsessed), Ellen Burstyn (The Last Picture Show), Judi Dench (Shakespeare in Love)---
---Toni Collette (Muriel's Wedding), Cate Blanchett (Notes on a Scandal), Emile Hirsch (Milk), "Ratatouille", Bae Doona (The Host)---
Anyway! On to the winner. With a whopping 21 points, the winner is none other than...
Congratulations Amir! As the winner, you get either a custom song about whatever your heart desires, written by yours truly. Or, a guest post on this very blog! Email me to claim your prize.
To everyone else, thanks again for entering! And keep your eyes open, because soon the banner will be changing to a 2010 tribute version as I begin the first ever "Golden Cornea Awards". Hehe, see what I did there, with the name? Haha.