And now, for seven films (because seven is a magical number) that I really loved but just didn't quite make it to the top 10.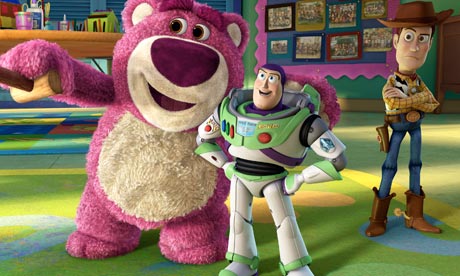 Toy Story 3 - Both unbelievably touching and thoroughly hilarious, this was the perfect end to a brilliant trilogy.
Please Give - Gently self conscious, Holofcener's cleverly biting film is a wonderful portrait of a bunch of messed up people who you can't help but fall in love with.
The King's Speech - Gorgeous and inspiring, this film defies the laws of period epics and ends up being a fascinating story well told.
Mother and Child - Manipulative? Perhaps a bit. But there's no denying how moving and poignant this film is, as it balances three wonderful stories buoyed by three amazing performances from Bening, Watts and Washington.
Winter's Bone - Thrilling and memorable, Lawrence's star turn is impressive but it's Granik, Dickey and Hawkes that really make this movie as unforgettable as it is.
Blue Valentine - I didn't love it as much as most but I can't deny the impact that it had - Williams and Gosling give beautiful performances and that ending is marvelous.
Morning Glory - I'll go ahead and give this movie the guilty pleasure slot on the list, but it was really a surprisingly lovely and enjoyable little gem. The trio of McAdams, Keaton and Ford is so fun to watch.
***
And I also must mention another amazing film that I didn't include in my top ten because I exclude documentaries but if I did include documentaries it totally would have made it - Exit Through the Gift Shop, which is a fascinating and fast paced look at the world of underground art. So interesting and so well made.
***
Other films that I really liked this year, and will remember for a long time include..."I Am Love", "The Kids Are All Right", "Greenberg", "Date Night", "Easy A", and "The Runaways". I've got to say, despite popular opinion, I really think it's been a good year for film.
So thre you have it! Top ten of the year coming very soon - are you surprised at any of my choices? Sound off below!